Wann:
5. Juli 2021 – 11. Juli 2021
ganztägig
2021-07-05T00:00:00+02:00
2021-07-12T00:00:00+02:00
Kontakt:
Hilde Gött
+49 151 50617828
Traces of the Holocaust- Workshop July 5-11, 2021 in Krakow + Oswiecim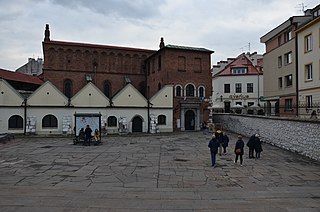 In our 1-week-workshops in Krakow + Oswiecim we use professional Psychodrama but  also various other methods (e.g. Expressive Arts Therapy).
They are open for everybody who wants to deal with this topic in his / her own life or family.
No prior experience in psychodrama is needed.
See detailed informations about the project "Traces of the Holocaust" on this website.
The fee includes:
Accomodation and food
50 lessons of psychodrama Training
Guided walk in Kasimierz
Visit of the camps Oswiecim 1 and Birkenau
Train Krakau – Oswiecim – Krakow
Integration + Closing in Krakow
Time Structure
Monday, July 5th, 2021: Arrival in the Hotel in Krakow. Please book the journey privately. After registration, we will send you information about the hotel where we stay together.
Tuesday, July 6th, 2021: 19:00-22:00 Introductory Meeting, Krakow
Wednesday, July 7rd, 2021: 9:00-12:00 Tour of Kazimirz, 14:00-19:00 Psychodrama Session, 19.00 Free evening in Krakow
Thursday, July 8th, 2021: 9:00 Train to Oswiecim, 12:00-17:00 Visit in Camp Oswiecim 1, 19:00-22:00 Psychodrama Session, accomodation near to Oswiecim
Friday, July 9th, 2021: 9:00-17:00 Visit in Camp Birkenau, 19:00- 22:00 Psychodrama Session, accomodation near to Oswiecim
Staurday, July 10th, 2021: 9:00-17:00 Ritual Performances in Camp Birkenau, 19:00-22:00 Psychodrama Session, accomodation near to Oswiecim
Sunday, July 11th, 2021: 9:00 Train back to Krakow, 15:00- 21:00 Closing Psychodrama Session, last evening in Krakow
Monday, July 12th, 2021: Trip back home, please book the journey privately (do not leave on sunday please)
Fee:
Paid before April 30th, 2021:              1100,- €
After May 1st, 2021                            1250,– €
Participants from countries with a GNI p.c. under the European upper middle income in 2019 can grant an additional relief of 10%. Please see:
https://en.wikipedia.org/wiki/List_of_sovereign_states_in_Europe_by_GNI_(nominal)_per_capita
Additional:
Our journeys take place every two years immediately after the Jewish Culture Festival in Krakow, a very lively and rich event which may be worth to come one or two days earlier. If you registered with our workshop, we can try to arrange the according further nights for you. For further information about the festival please see: https://www.jewishfestival.pl/en/